Soylent: I spent a week drinking the meal replacement and this is what happened
In July, I heaved five bags of powder through New York's JFK security and watched anxiously as it was swabbed meticulously by security staff.
No, I wasn't smuggling. I was bringing my new obsession, Soylent, home with me. Until this autumn, the meal replacement brand was only available in the US, primarily in powder form that you mixed with water. A New York friend had stockpiled some for me.
Invented by Californian Rob Rhinehart in 2013 who was "sick of eating the same diet of frozen corn dogs and instant noodles" (presumably while working too many hours), Soylent was an experiment in making healthy food that could be consumed quickly – by people too busy to think about food.
If it sounds like a dystopian nightmare, that's because it was inspired by one. Soylent was named after the soy and lentil steaks in Harry Harrison's 1966 novel Make Room! Make Room! that examined the consequences of overpopulation.
Made from plant-based protein with a whole heap of vitamins, each bottle of Soylent claims to represent an entirely balanced meal. Not designed for dieting, it is essentially a 400-calorie lunch whizzed through a food processor.
I've always fancied myself as somebody that doesn't care about food. I like Greggs; I love pork pies. I'll happily suck down a Five Guys peanut butter milkshake after a burger and fries with not a second's thought.
Essentially, I'm the ideal Soylent consumer: busy with work, lazy with food and not bothered by eating the same thing over and over again.
Which is why I proposed having Soylent for all my meals for a week. Would this be my ideal lifestyle? Would I suddenly have time to open up to me and become super productive?
Day One: Monday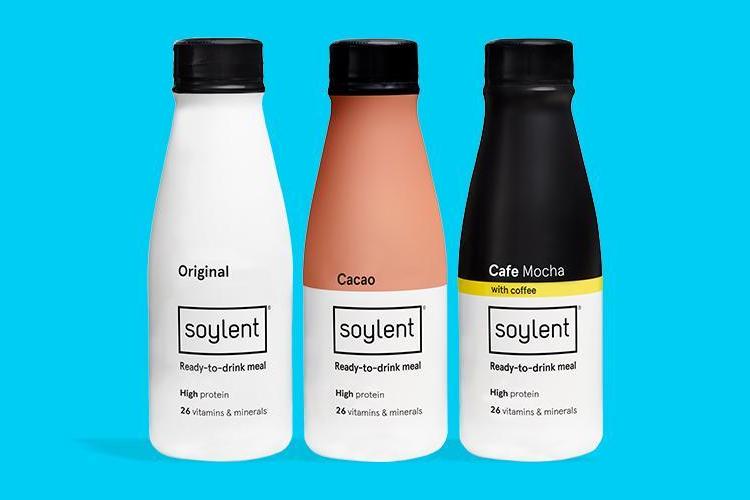 It starts, as many things do, with a hangover.
I've spent the weekend at a family reunion and Sunday night having a boozy dinner with friends. Usually, I'd reach for a greasy ham and cheese croissant from Pret – but this morning I'm staring down the barrel of a sparsely branded bottle of Cacao Soylent.
Perhaps because nobody would (should?) drink a sickly chocolate milkshake on a red wine headache, but this gloop tastes disgusting. I feel more hungover after draining it, but I do feel full.
Lunchtime is a bottle of Original. I'm used to the flavor: before this glamorous new pre-mix, I'd drink tall glasses of Soylent for lunch that I'd mixed myself using the original powder. The professional, protein taste of this pre-mix tastes infinitely better than the powdered clumps that I'd forgotten to mix up, which I'd have to cough through at the end.
I've arranged to meet friends this evening, to distract my brain from the fact I've only had 800 calories by 6 pm. While we'd usually do dinner, I'm forced to choose a sociable activity that doesn't revolve around what we shove down our maw.
In the end, we play crazy golf at Swingers by the Gherkin, something I never would've chosen had it not been for this challenge: I feel gratified that Soylent is diversifying my free time. I finish off Monday's trio of bottles with a pint of lager and go to bed feeling refreshed.
Day Two: Tuesday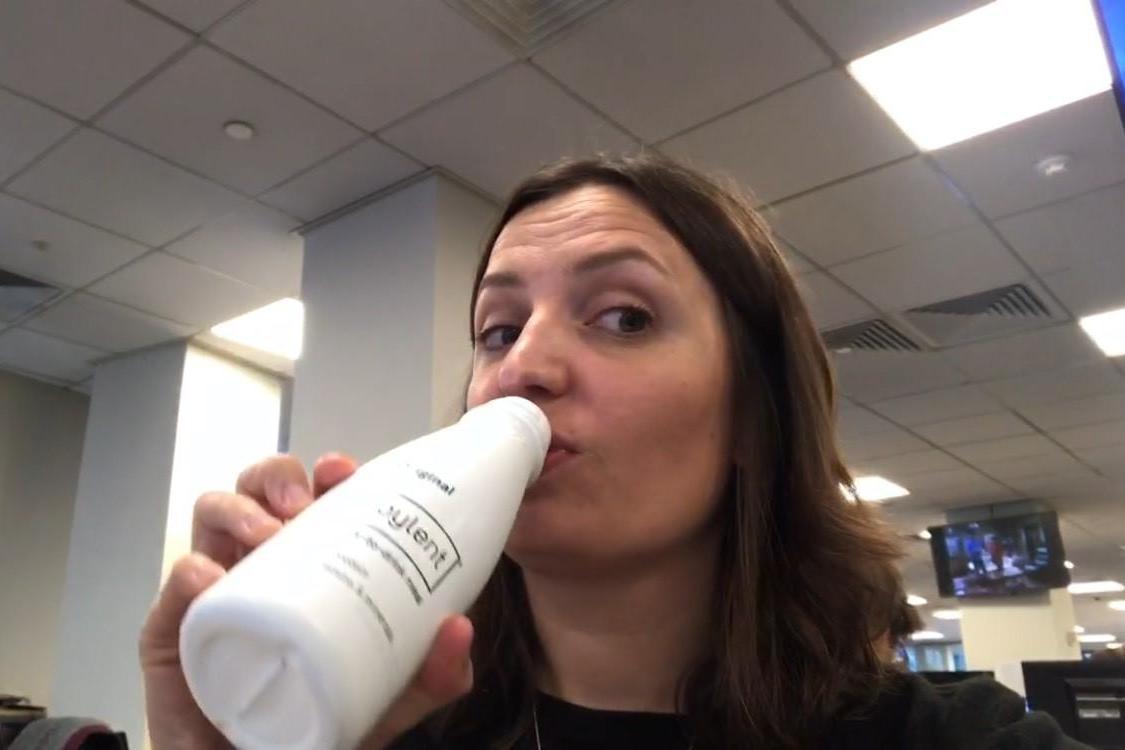 I learn from Monday's error and drink an Original for breakfast, which with a bit of imagination tastes like cereal milk anyway.
I finish my lunchtime Cacao shake in about two minutes flat, which leaves 58 glorious minutes of my lunch break to bounce around the shops of High Street Kensington. Soylent is reclaiming all the time and brain space I'd usually spend worrying about whether to have a Boots Meal Deal or a salad from the canteen.
The adrenaline has leeched out of my body by 4 pm, and while I feel nominally full, I also feel scarily empty.
En route home, I must subconsciously sniff some bread, as I feel drunk at the thought of toast for the 35-minute journey home.
Powerful images of granary slices consume me to the point where I vacuum up two of them when I get home, chased by a Cacao Soylent.
Day Three: Wednesday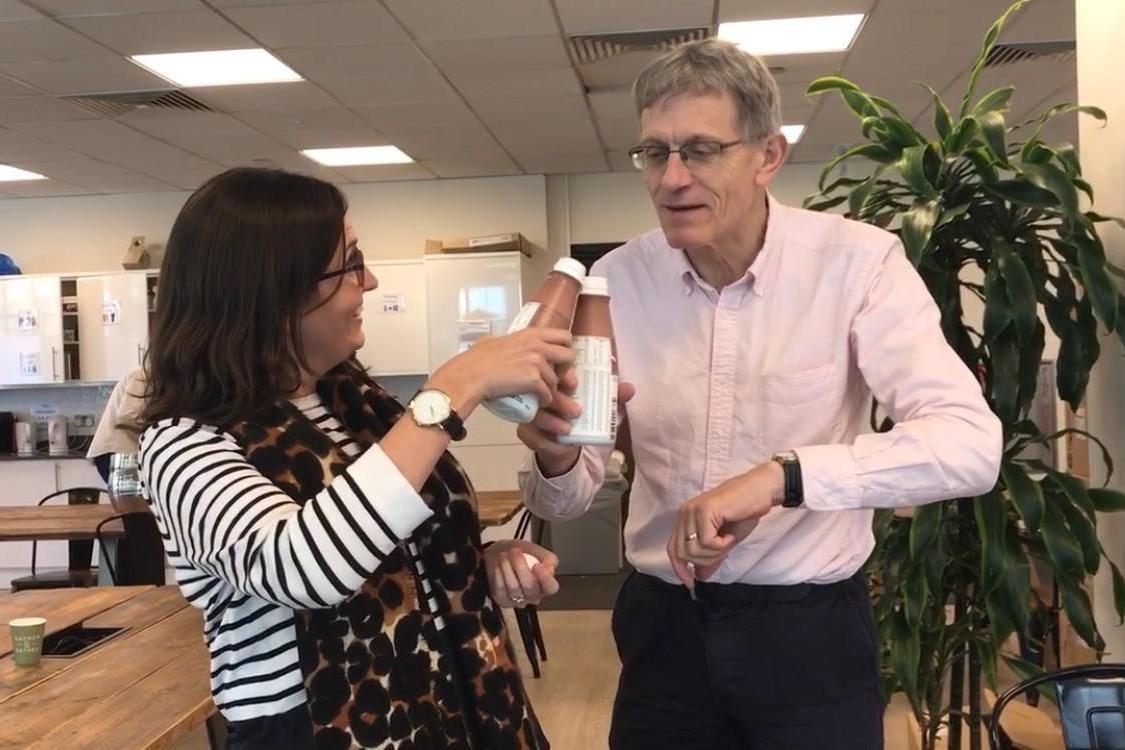 We get some rose water and bergamot shots delivered to the office. I've absolutely no idea what they're supposed to do, but the idea of drinking something else is intoxicating, so I sink a rosewater one – but immediately crave my Original Soylent breakfast to stop my mouth tasting like perfume.
As we're sliding into the third day of my whining about Soylent, my colleague on the travel desk, Simon Calder, asks to try one.
It's apt: Paddington Station has been shut due to overhead line problems, and he says he won't have time to grab lunch en route. I pack him off with a Cacao bottle. This is Soylent in action.
Wednesday evening presents my biggest challenge yet: a black-tie event, with free-flow prosecco and bottomless bowl food at a fancy hotel in Covent Garden. I slurp my dinner before it begins, but after a couple of glasses of wine find myself staring emptily at canapes for about 90 minutes.
After my fourth glass of prosecco, I leg it to the nearest Tesco to buy a cheese and onion sandwich. Soylent is not good lining-your-stomach food. Eat a sandwich in Uber on way home.
Day Four: Thursday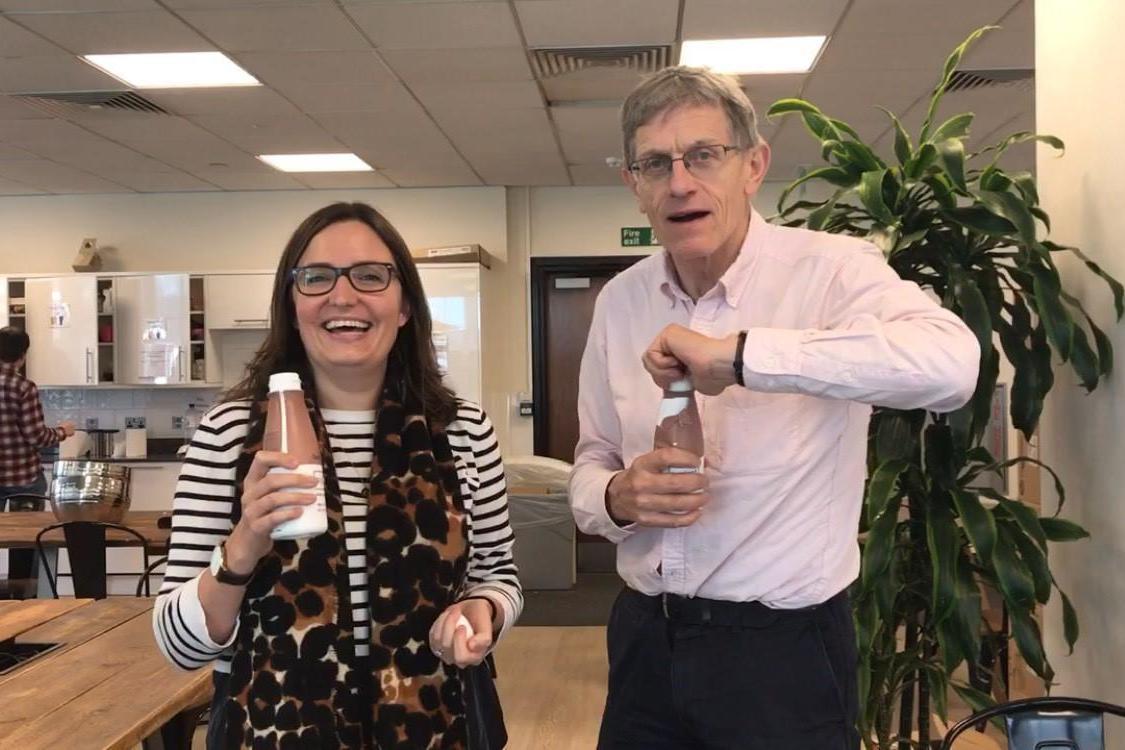 Unscrewing the lid of an Original Soylent at 8.45 am has now become so ingrained that I don't even consider whether I want it or not. This is a key benefit of Soylent: all the brain time I would spend analyzing my food choices has suddenly been magicked away.
Thanks to a delayed hangover, I'm hungry for lunch at about 10.30. Resist until 12.45 pm, when Simon and I strawpedo bottles in a way that I haven't attempted to do with anything since about 2005.
By the 4 pm slump, the prospect of just one bottle before I go to bed seems dreary, especially when all I crave is a big bowl of pasta.
I try to lengthen my dinner by slowly sipping at the bottle. This doesn't work, and the whole evening meal experience lasts about 40 seconds. It's becoming clear that Soylent is not a sociable meal.
Day Five: Friday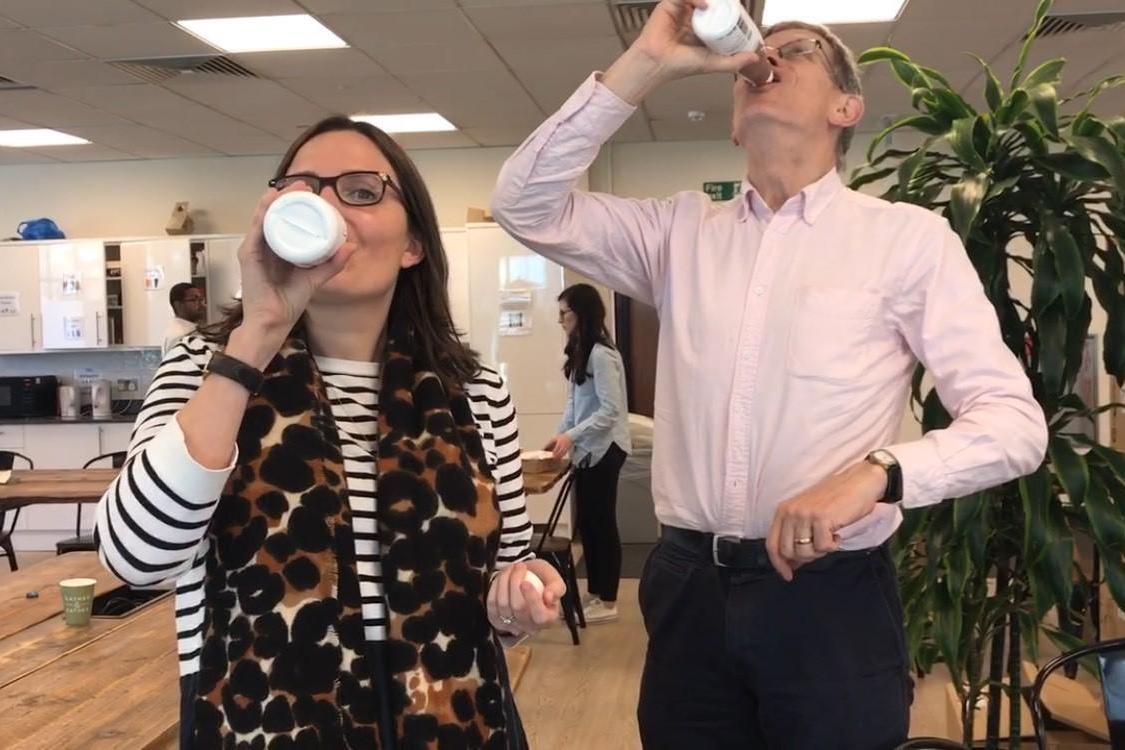 I feel like I haven't chewed or swallowed for 67 years.
After five days of only drinking my calories, I had no idea how much I'd miss the physical act eating: forking it into my mouth, chewing it into little pieces and sending it down into my stomach.
I've also missed the small breaks that food allows us each day. I don't smoke, and now I don't eat, there's little reason to leave my desk during the day.
My Friday night dinner is a dull affair: sat on my sofa, alone, drinking a bottle of Original washed down with a glass of Rioja, which at least takes the edge off.
Day Six: Saturday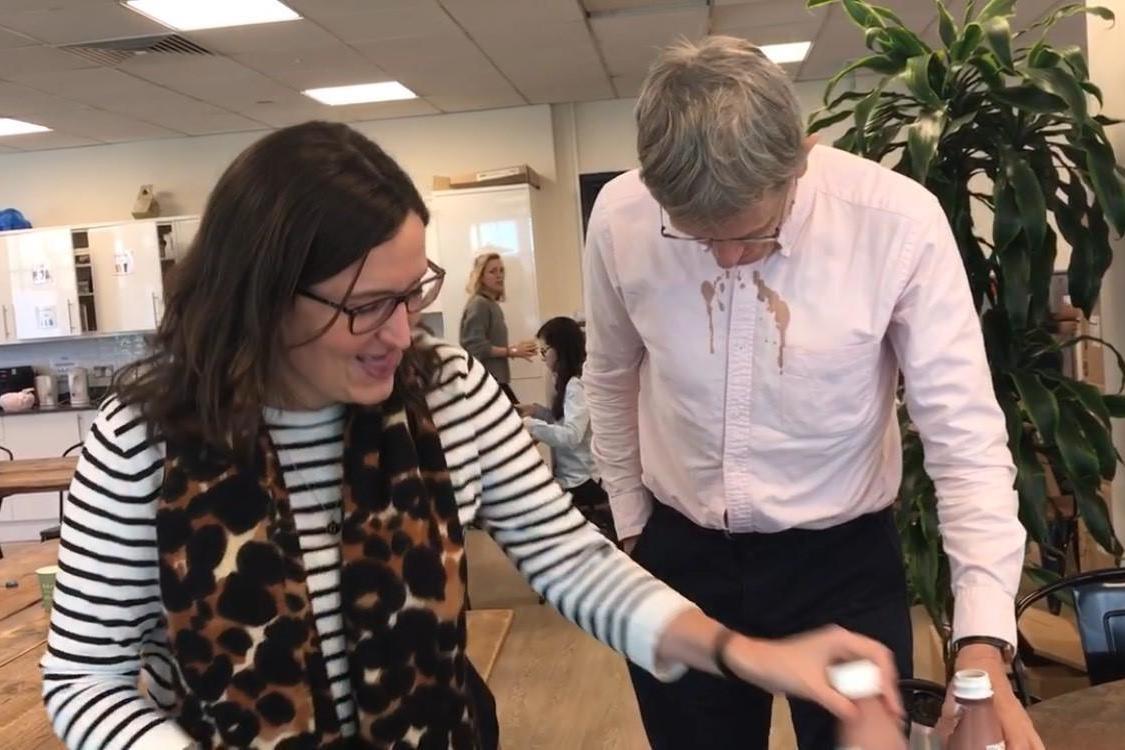 By waking later on a Saturday, I'm hoping to avoid the stretches of empty time during the day where all I can think about is snacks.
I slurp a Mocha Soylent for breakfast, which comes pre-loaded with a shot of coffee, and feel briskly upbeat at the idea of combining my breakfast and coffee in one stylish swig.
A low-key picnic with friends is scuppered by Soylent, so I drink another Mocha alone before joining them later for prosecco, which at least avoids the awkward looks while they linger over scotch eggs and I sip indelicately at my lunch.
Unfortunately, I can't stop thinking about Nando's since I walked past my local branch earlier.
Realize I am the most basic type of Pavlov's dog and by 7 pm have given in and ordered a half chicken with rice.
It's the first time in six days that I've picked up a knife and fork: the chicken tastes like heaven; swallowing feels divine. Chewing feels like Christmas morning.
Day Seven: Sunday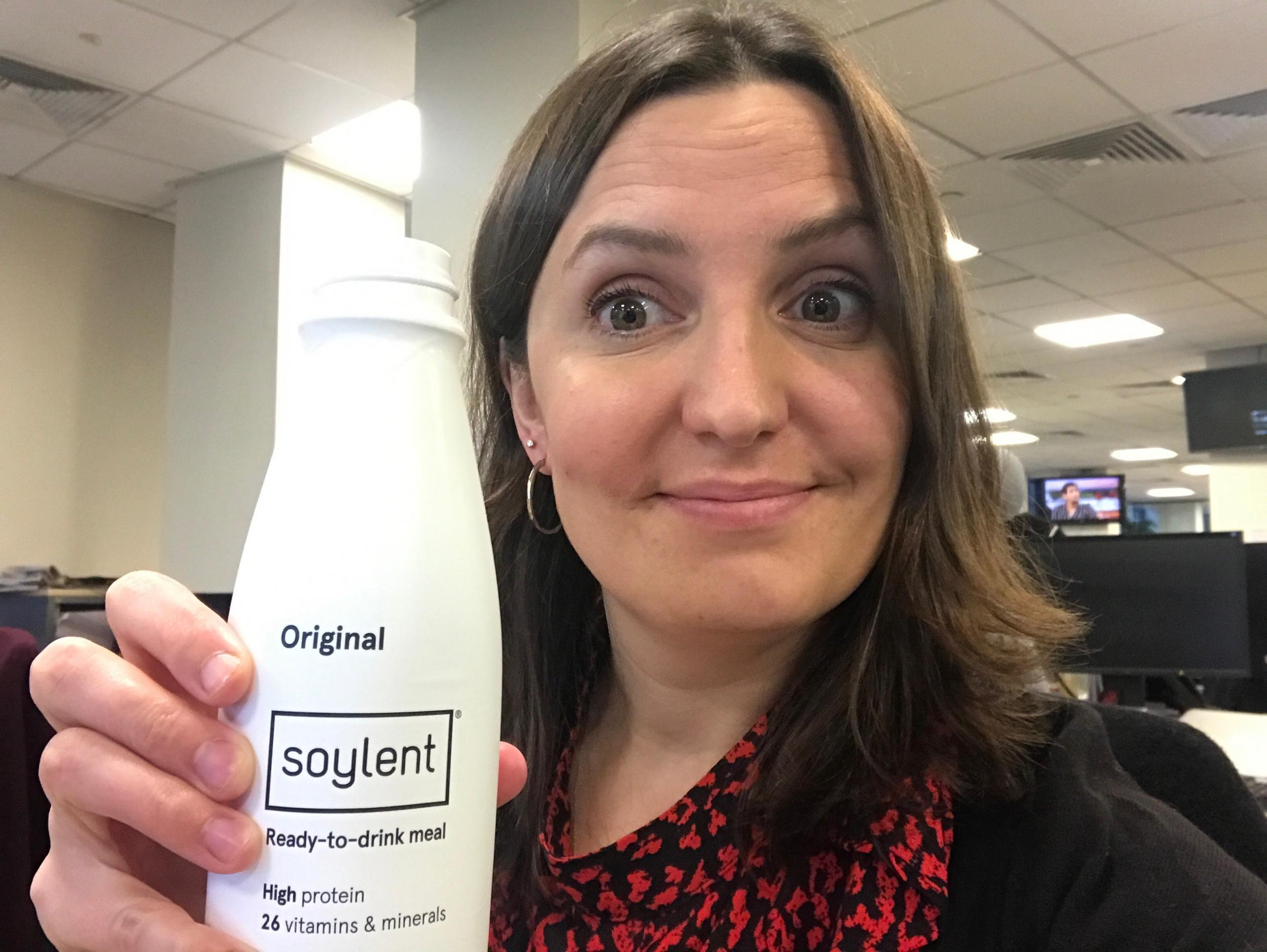 The fire for this challenge has disappeared from my belly, replaced by Nando's.
This is why I sack off the last day (aside from a dismal bottle of Mocha for breakfast) in favor of a pub lunch. I might not be hungry, but I'm not full either. I've rather limped to the end of this challenge but I'm too drunk on peri-peri to care.
How did I find it?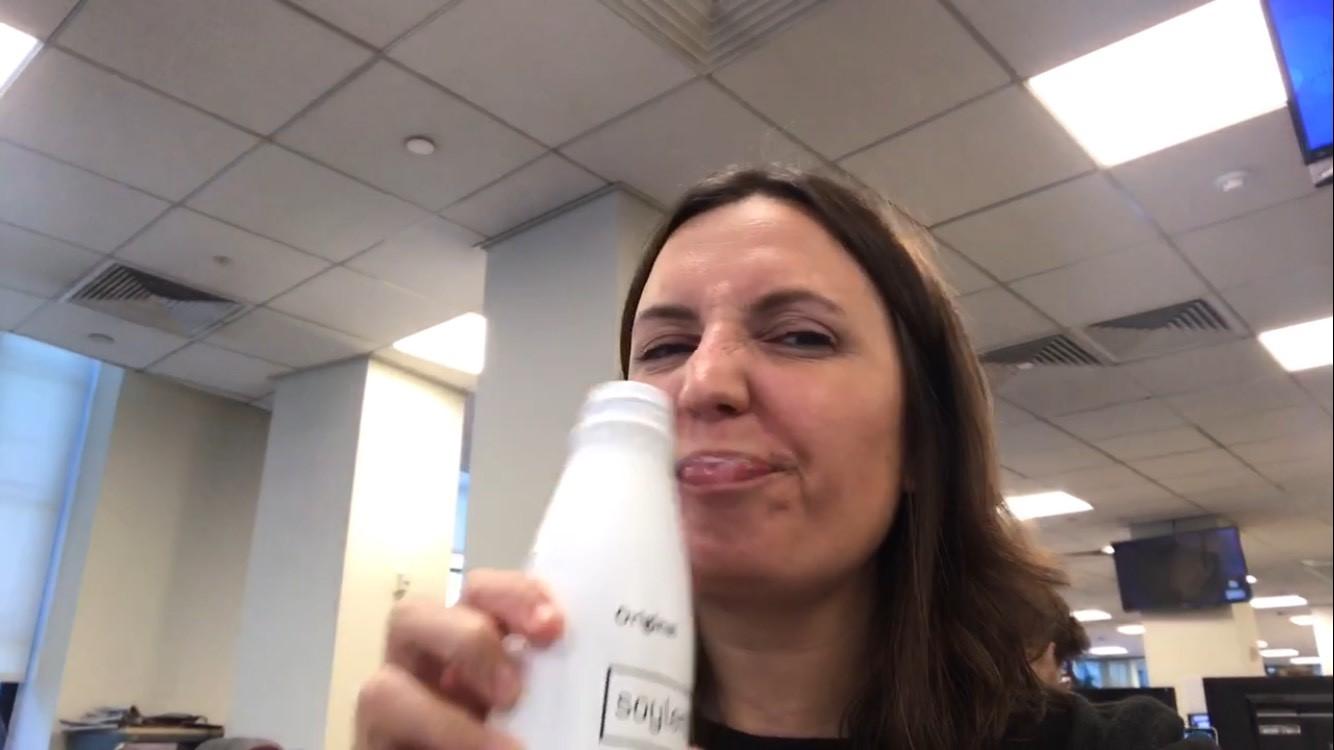 Ok, so I didn't exactly end up drinking Soylent for every meal. I caved a few times – a week on the stuff was restrictive to my social life and downright boring. But I did see the potential benefits of introducing it into my life where possible.
I gained hours of extra time that would usually have been spent aimlessly wandering the aisles of a supermarket trying to figure out what best to eat: meaning more brain space for the things that matter.
There's something to be said for having no choice and having that choice so close to hand that you don't even need to leave your desk chair.
Soylent has also meant my typically haphazard eating schedule has been reduced to a clean three shakes a day, which seems to have had some effect on my usually liberal urges to snack. So does this mean my week on the stuff has been a sort of healthy detox?
"The foundation of a healthy diet is whole, natural foods," nutritionist Fiona Lawson tells me, adding that while Soylent is rich in protein, it's a protein that comes from genetically modified soy.
"While Soylent boasts of containing 26 nutrients, it cannot match the thousands of health-boosting vitamins, minerals, and phytochemicals that are found in whole foods. It can be a better choice than eating, say, a chocolate bar for lunch – but not much. I wouldn't endorse using it as a meal replacement long-term."
With the bloating and discomfort that I've come to consider par for the course while eating high street food, I had also thought that Soylent might have given my digestive system a nice week off.